What can you expect?
We offer a hard-working but casual workplace with few meetings, sincere camaraderie, and functional creativity. There are no closed doors, no scheduled office hours, and no space for big egos. We attract people with a growth mindset who are looking to grow and like to work with other smart people.
We're also growing fast and we're always on the hunt for kind, talented individuals.
Like what you hear?
Start a conversation now
Team activities
New Macbook Pro (or PC)
Team lunches
Learning opportunities
401k / Company Match
Competitive salary
Discounted Gym Membership
and more
Autonomy
Our flat leadership structure empowers our self-managed teams to succeed.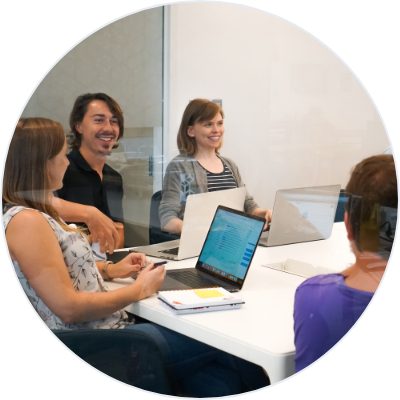 Collaboration
No politics or hidden agenda here, we value teamwork, clear communication, and an openness to others' perspectives above all else.
Challenge
Difficult problems energize us, fueling our personnel and professional growth as we learn from each other.
Impact
We're natural born builders who pride ourselves on finding the best, most elegant solutions to our client's challenges.
Check out our current opportunities
Looking for another matching position?
We are always hiring
Start a 100% Confidential conversation now
Start a conversation
Thinking about moving?
Richmond is the place to be