McKesson
On a scale of 1-10 you all are a 15. You guys understand our business better than us. We couldn't ask for a better partner.
Risk Based Security
Learn how RBS's SaaS security products have made RBS an industry leader
RTS accelerated our growth 3x by helping us build a scalable modular product super-fast. Plus, my own developers are now so much more productive thanks to what they learned from RTS.
PlanG
The most creative team that I have ever worked with.
Fenris
See how Fenris built an insurance product that's disrupting a billion dollar industry
Bizport
See how Bizport leveraged Salesforce and Pardot to embrace sales and marketing automation
Greentop
See how Green Top improved efficiency and increased their online sales by more than 30%
Worldwide Express
See how a leading logistics company successfully migrated to a modern cloud platform.
Fulcrum Collaborations
Learn how Fulcrum's world class Salesforce-based SaaS platform is improving mission-critical facilities' operations
The Valentine
Learn how The Valentine enhanced customers' experience with a new portal
Gallium
Learn how Gallium leveraged their data to provide their customers with credit intelligence
VibrAlign
See how VibrAlign successfully transitioned from Saleslogix CRM to the Salesforce platform
Encourageous
Learn how Encourageous built a platform to aggregate data for churches
Monument Consulting
Learn how Monument Consulting leveraged their data to gain competitive advantage
Goodwill
See how Goodwill increased their customer engagement by more than 70%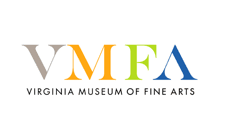 You could spend hours and hours getting sucked into the many articles on the Internet about Salesforce. As a CRM platform, its capacity for customization and integration with existing systems […]
Continue reading
When you're a startup, it's not enough to have a new idea. You have to be able to prove your new idea works and is viable – that you have […]
Continue reading
Throughout the course of every project, it is necessary to assess the effectiveness of your team and of their approach to creating a solution. Has your team successfully completed projects […]
Continue reading