Inspiring stories of business growth, powered by RTS Labs
Client success stories
Fenris
See how Fenris built an insurance product that's disrupting a billion dollar industry
Bizport
See how Bizport leveraged Salesforce and Pardot to embrace sales and marketing automation
Worldwide Express
See how a leading logistics company successfully migrated to a modern cloud platform.
Gallium
Learn how Gallium leveraged their data to provide their customers with credit intelligence
Monument Consulting
Learn how Monument Consulting leveraged their data to gain competitive advantage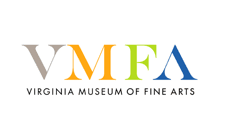 Our thought leadership
RTS Labs' all-encompassing blog resource
You could spend hours and hours getting sucked into the many articles on the Internet about Salesforce. As a CRM platform, its capacity for customization and integration with existing systems […]
Continue reading
When you're a startup, it's not enough to have a new idea. You have to be able to prove your new idea works and is viable – that you have […]
Continue reading
Throughout the course of every project, it is necessary to assess the effectiveness of your team and of their approach to creating a solution. Has your team successfully completed projects […]
Continue reading
Let's chat tech
Expert solutions and big wins, no sales pitch
Are you ready to upgrade your tech game? At RTS Labs, we're all about finding your biggest tech wins without the hard sell. We offer a free, no-obligation chat to discuss ways to improve your technology and identify where you can succeed.
So, grab a coffee, and let's explore what our tech expertise can do for your business.
Start the conversation